The Wise Old Dumbledore?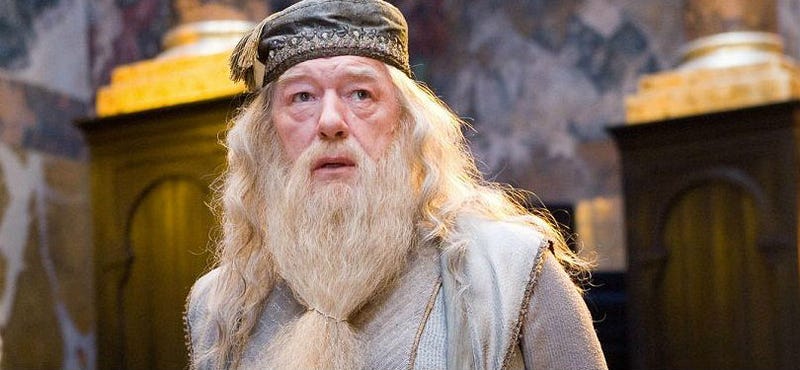 Just for a moment could you imagine being a student at Hogwarts living through this amazing experience, being a good learner, trusting and listening to your elders, and then boom suddenly you find yourself in the middle of a war between the dark forces and that trouble maker Harry Potter. Then you run up to a Hogwarts Professor to ask what is going on only for them to push you out of the way to run into the dungeon to hide with the rest of Slytherin house. That is the reality some young students at Hogwarts faced.
Harry being destined to die and Dumbledore not revealing this to him until the very last moment always had me star struck. My big question is, if Dumbledore knew harry carried a horcrux why didn't Dumbledore tell him of this sooner? I know harry was a child, but from what I gathered he could of figured out a way to save him a lot sooner. "It is a curious thing, Harry, but perhaps those who are best suited to power are those who have never sought it. Those who, like you, have leadership thrust upon them, and take up the mantle because they must, and find to their own surprise that they wear it well."- Dumbledore. In this quote he clearly sees Harry as a leader but fails to oversee the care of the other students.  The theme that I'm going for is that Dumbledore throughout the series is just being so vague and mysterious to keep secrets but then he doesn't do anything about it and his secrets die with him. I think it's a huge fault in Dumbledore's character. As a reader and having seen the films this was so confusing. Dumbledore seemed to have known everything except the final confrontation outcome with Voldemort and if Harry would stay dead or not. But then who would slay Voldemort in the end if harry was dead? Albus put way too much reliance on Harry to figure out how to survive and stop Voldemort with the help of two classmates. I think spending 17+ years on this plan could have gone far better. I wouldn't even say you could argue that Dumbledore's plan was a success. Think about the destruction that ensued. Think about the poor students that DIED. Does anyone care about them? Were they all supposed to die under Dumbledore's plan? Why is Harry so special because he is a horcrux? Wouldn't that make him a target rather than a priority? I am sure if given the choice Harry would have happily taken his own life to save the students before the chaos ensued.
Overall, I did enjoy the story and I realize that a lot of what happens is due to the simple fact that we need to progress the story in an interesting manner. I understand that the Harry Potter series would be quite dull if Dumbledore just solved all the problems right as they started. My issue is that everyone sets up Dumbledore to be this all knowing, grand powerful wizard, but he supposedly left the lives of many of his students in the hands of Harry, who I don't blame by the way, only for Harry to lead half the school into war?